Animals Rights & Welfare
The Lost Dogs' Home has fought for the rights and welfare of companion animals since inception. Through ongoing community education, campaigning and lobbying for legislative change, the Home has played a big part in shaping animal welfare practices in Australia.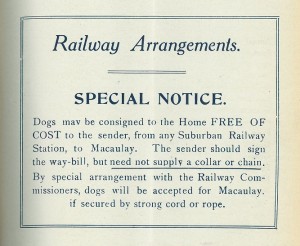 1914 – Stray dogs were sent to the Home via train
Until 1923, it was common practice for dogs to be dropped off at any suburban station and, so long as they were secured with a strong piece of cord, were sent on the train to  Macaulay station in North Melbourne. The Keeper at the Home was then telephoned by the station master to come and collect the stray and unwanted dogs. Pictured right: An advertisement promoting the railway arrangements

1915 – The Home commences council services
In 1915, the Home broadened its services to collect and care for dogs found in municipal councils including Brunswick, Footscray, Hawthorn, Northcote, Port Melbourne and  Williamstown. Soon after, additional councils also sent dogs that had been seized, and in 1917 the Home was first appointed as the place of safekeeping for dogs seized by City of Melbourne. Pictured left: The municipal dog cart.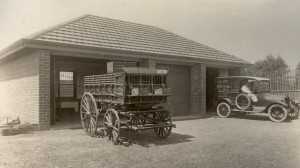 1921 – The Home's first motorised dog cart
Previously collected in a horse-drawn cart (pictured right), the strays were now transferred into our care via a new motorised dog cart (pictured far right) and motorcycle with sidecar. The City of Melbourne had a particularly high incidence of stray dogs, with the dog catcher collecting anything from 40 to 100 dogs every visit. Throughout the Home's history, dog carts and animal ambulances have helped sick, injured and strays dogs and cats get off the streets and out of harms way.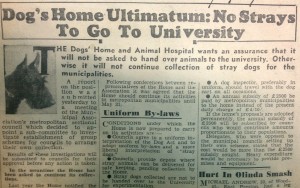 1947 – The Home strongly opposes university experimentation on stray dogs
The Home made headlines (pictured left) in strong opposition of stray dogs being used for experimental purposes at Melbourne University, a program which was subsequently shut down.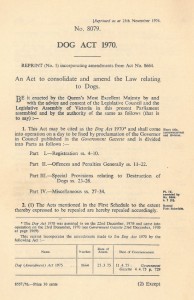 1970 – Dog Act marks beginning of regulations for responsible pet ownership
The introduction of the Dog Act (pictured right) brought about massive change to the animal welfare industry. For the first time, dogs were considered pets as opposed to property and all dogs had to be registered with the local council. Owners were also forced to contain their dogs within their own property, rather than allowing them to wander freely around the streets. This Act marked the beginning of regulations for responsible pet ownership in Australia.

1987 – The Home kicks off a hard-hitting animal welfare media campaign
The Home fronted a hard-hitting media campaign highlighting the issues of irresponsible pet ownership. The coverage led to a Social Development Committee Inquiry in parliament, with the focus on introducing compulsory microchipping and reducing pet overpopulation. Pictured left: Sue Conroy and Dr Graeme Smith from the Home feature in a newspaper article calling for compulsory microchipping.
1989 – Founding of the National Pet Register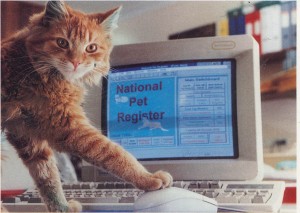 The Lost Dogs' Home was a pioneer in its launch of National Pet Register in 1989, a free tag service that gave every owner the opportunity to make their pet identifiable (image from Herald Sun article pictured right).
Australia's largest not-for-profit 24/7 pet identification service, National Pet Register reunited thousands of lost pets with their owners over its 28 years in operation.
Identification tags, discounted microchipping services and various pet identification campaigns and lobbying efforts proved successful in increasing reunions between lost pets and their owners while also changing the way Victorians valued and considered their pets.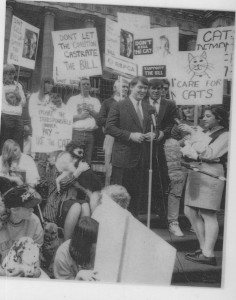 1994 – Registration of cats made compulsory
The introduction of the Domestic Animals Act in 1994 called for the compulsory registration of cats, as well as dogs. This was a world first and acknowledged the value of cats as pets. Pictured left:  Two years earlier, the Home's staff and supporters congregate on the steps of parliament house in Melbourne, in support of Hon. Ian Baker, Minister of Agriculture, and his Companion Animals Bill.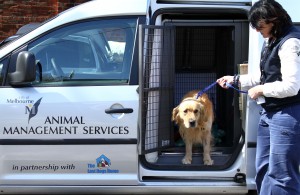 1996 – Introduction of compulsory competitive tendering
Compulsory competitive tendering was introduced in Victoria by the Kennett Government. Through these laws, the Home has successfully tendered for animal management contracts, resulting in more staff working on the front line to collect and care for animals (pictured right).
2011 – Abolishment of the 28 day rule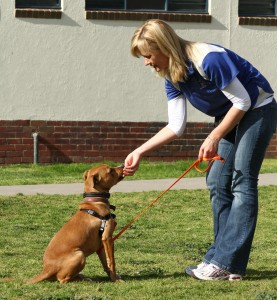 The Victorian Government abolished the 28 day rule which forced shelters and pounds to euthanise or transfer cats or dogs after 28 days. This enabled the Home to establish a behaviour modification program and keep animals for as long as it takes to find them new homes. Pictured left: Trainer Nicole Beasley working with a dog in the Home's behaviour modification program.