Veterinary Services
Since 1913, one of the Home's most important functions has been to provide veterinary care to sick and injured animals. Sadly, many dogs and cats who arrive on our doorstep are in a sad state of neglect, illness or injury. Providing veterinary care and nurturing them back to health is often the first step to giving our cats and dogs a new start to life.
1913 – The Home's first honorary veterinary surgeons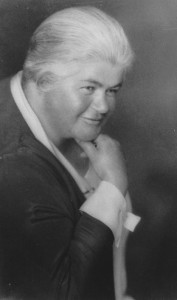 The Home's first honorary veterinary surgeons were William A. Kendall and Isabel (Belle) Bruce Reid.
Belle Reid (pictured right) was said to be the first formally recognised female veterinary surgeon in the British Empire and dedicated much of her career helping Melbourne's stray animals before retiring in 1923. She also established the Balwyn Veterinary Surgery in 1906 which remains the oldest facility in Melbourne. Today, the Belle Bruce Reid Medal is awarded to outstanding female veterinary science graduates at the University of Melbourne. Click here to read further on Belle Reid.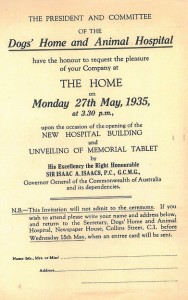 1935 – The Home's first animal hospital
A long-desired wish and urgent need of the Home was finally realised on 27 May 1935, when our first animal hospital was opened by the Governor General Sir Isaac Isaacs.  The necessary funds for the hospital were raised via the staging of a glamorous ball, which was held at Admiralty House on Exhibition Street. Pictured left: the official inviation to the opening of the animal hospital.
As a result, our name was subsequently changed to 'The Dogs' Home and Animal Hospital'.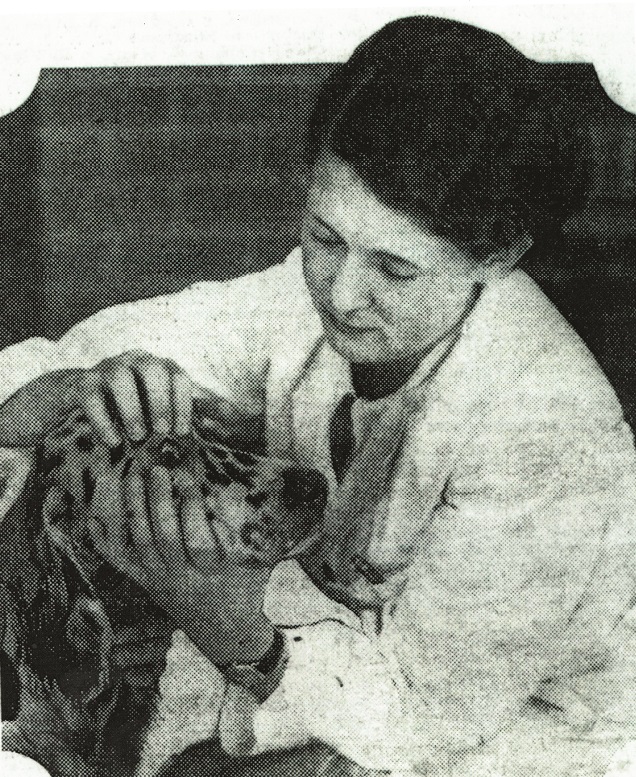 This milestone enabled the Home to appoint our first permanent veterinary surgeon, Dr Ann Flashman (pictured right). Upon graduation from the University of Sydney, Ann became the fourth woman to qualify and enter the veterinary profession in Australia. Ann Flashman later married Sir Arthur Rylah, a prominent politician and Attorney General. Lady Rylah was well known for her animal welfare column in the Herald. Click here to read more on Ann Flashman and the introduction of female veterinarians in Australia.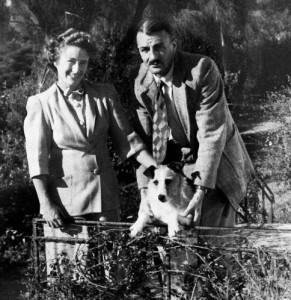 1983 – Our hospital receives a much-needed upgrade
Nearly 50 years later, our busy hospital desperately needed an upgrade to meet an ever growing demand. Through the generosity of supporters Newman and Phyllis Strong (pictured left with their dog Skipper), we officially opened the new veterinary hospital, with new equipment donated by 'The Strays'.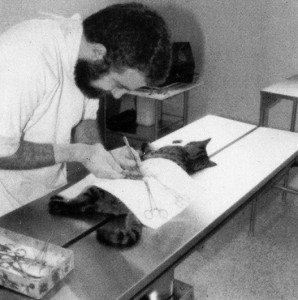 Pictured right: Dr John Buchanan treats a patient in the upgraded hospital in 1986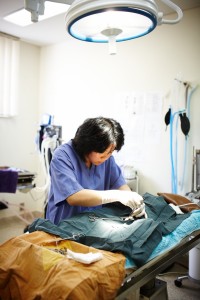 2013 – State-of-the-art clinic opens for privately owned pets
The Lost Dogs' Home veterinarians and nurses care for thousands of sick and injured animals each year. In December 2012, the generosity of the late Frank Samways enabled us to build a dedicated veterinary clinic to provide quality care for privately owned pets. This facility ensures our animals are treated in a first class state-of-the-art veterinary hospital.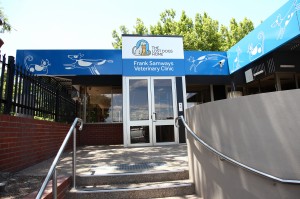 Pictured right: The Frank Samways Veterinary Clinic opened in December 2012