Media & Ambassadors
A news story of an abandoned or neglected animal stirs an emotional response within the community and we owe many thanks to the news and media for promoting our message of responsible pet ownership to the greater public.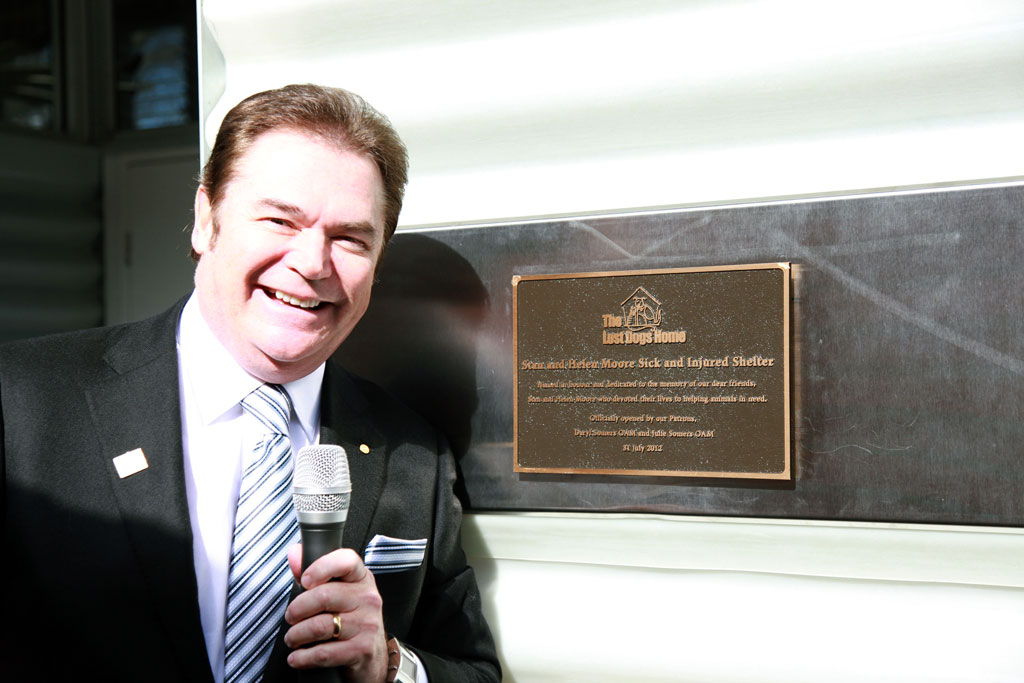 Our valued patrons and ambassadors, such as media personalities Daryl Somers OAM, Marty Fields, Mike Larkan and the late Daryl Cotton, have helped increase publicity for the Home for over 20 years.
The Lost Dogs' Home featured regular on Hey Hey It's Saturday with Daryl Somers OAM. Daryl (pictured left) has also acted as MC at a number of the Home's events.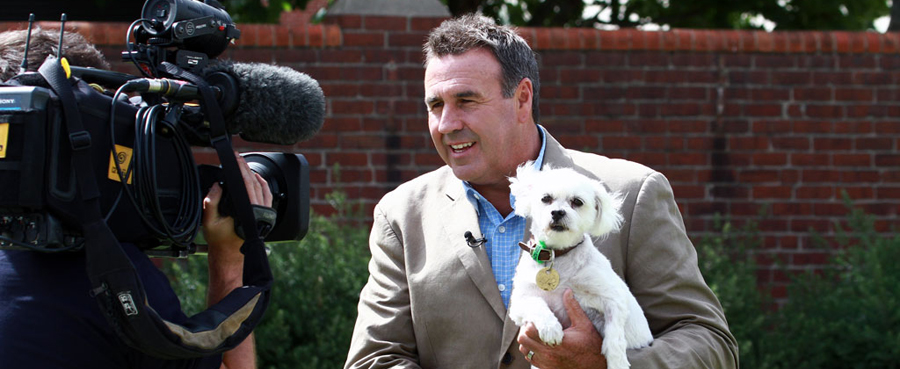 Mike Larkan's weekly 'Give A Dog A Home' segment on Network Ten (pictured right) has been particularly invaluable in promoting our adoption program.
The Lost Dogs' Home has always been pro-active about educating the public on responsible pet ownership. During the 1970s, a terrier named Gypsy visited local schools and communities to teach children about being kind to animals and the importance of desexing their pets.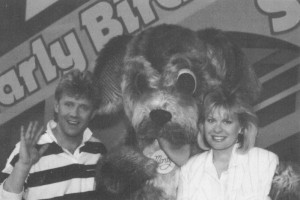 In the 1980's, mascot 'Monty' made regular appearances on The Early Bird Show with ambassador Daryl Cotton (pictured left) and at the Royal Melbourne Show.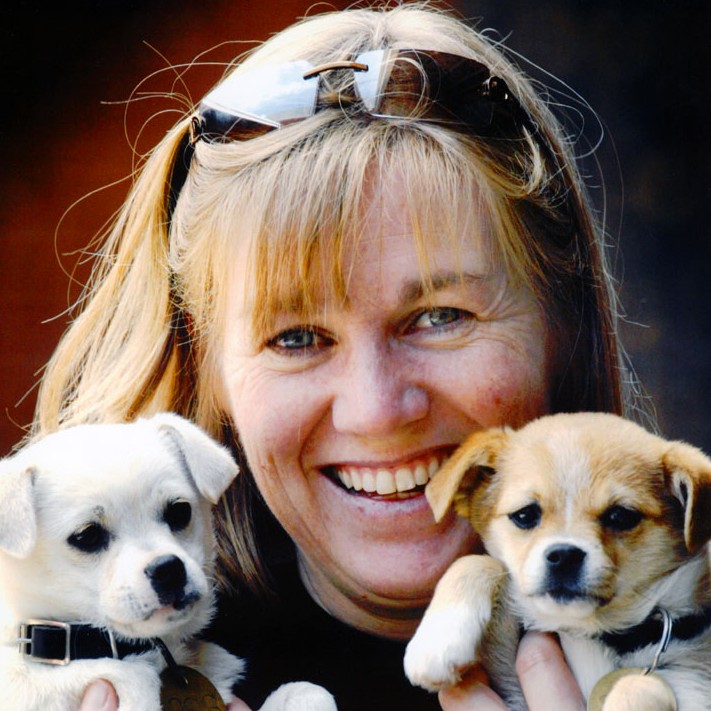 Shelter Manager Sue Conroy (pictured right) made regular visits to schools over her 25 years at the Home. During the 1990s, Sue hosted a popular weekly pet show together with radio personality Yvonne Lawrence on radio station 3AW, and were instrumental in teaching the local community about responsible pet ownership.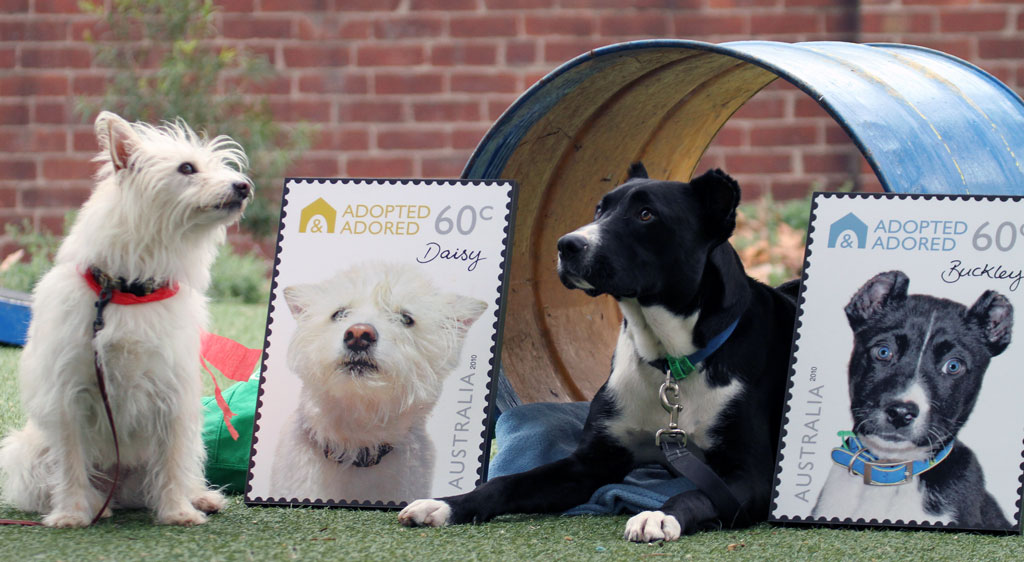 An Australia Post stamp issue 'Adopted and Adored' featured two of the Home's adoptees, Buckley and Daisy (pictured left). A huge hit, 'Adopted and Adored' served to highlight the importance of adopting pets from shelters.
The emergence of social media and other online platforms has seen the Home move into an exciting new era of direct contact with the public. This will allow us to continue to push our message of responsible pet ownership and promote our vital animal welfare programs and services.
Pictured below: Over the years, the Home has featured in numerous newspaper articles, helping hundreds of animals find a new home, as well as educating the greater public about responsible pet ownership.