Benefactors & Buildings
Together with our heritage listed office building and Gracie Street location which remain iconic features of the Home, new buildings and renovations have been added over the years to keep up with demand and improve facilities for our cats and dogs.
With the Home receiving no government funding, it is our kind hearted donors and benefactors who have allowed us to make these improvements for the animals.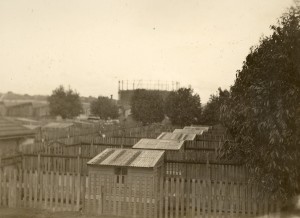 1914 – Initial expansion of the Home
Not long after the Home opened, an additional block of land was purchased adjacent to the original site in North Melbourne, courtesy of a donation by Mrs William Peterson. This land allowed for the construction of new yards (pictured left), a lethal chamber and sheds.

1929 – New brick dog yards stand the test of time
In the Home's early stages, it soon became apparent that the original facilities were not adequate for the enormous task at hand. As a result of extensive fundraising efforts, the Home was in a financial position to construct much needed new brick yards (pictured right) in 1929. These yards stood the test of time and were eventually replaced by individual holding pens in 1991.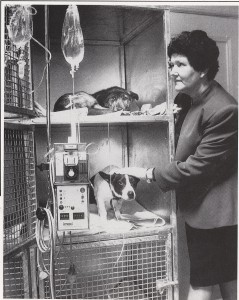 1989 – Front of house reception and surgical area receives a facelift
The Home's public reception area within our heritage-listed office building received a renovation along with the development of a new surgical facility in 1989. These areas were officially opened by Victoria's first female premier, Hon Joan Kirner (pictured left).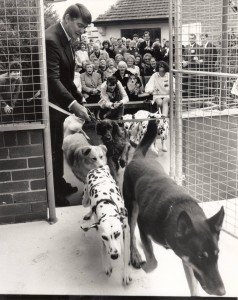 1991 – Stray dogs welcome new individual holding pens

Until 1991, all strays dogs were housed in communal pens. The opening of new individual holding pens greatly improved the welfare of stray dogs in our care. Pictured right: The Hon. Ian Baker, Minister of Agriculture, opening the new individual pens (right). Mr Baker also introduced the Companion Animals Bill to Victorian Parliament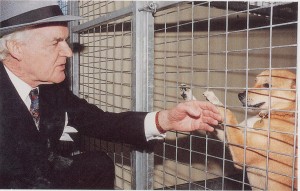 1994 – Opening of new adoption facilities
The realisation of a long-term vision by those at the Home, saw the opening of new adoption kennels and adoption cattery by the Governor of Victoria, Richard McGarvie (pictured left).
2012 – Three major building works valued at $6 million officially opened at North Melbourne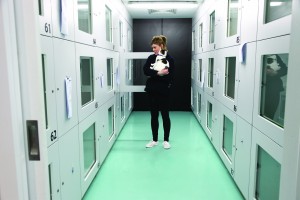 Named after long-term friends of the Home, The Stan and Helen Moore Sick and Injured Animal Shelter provides ill, injured or elderly dogs with purpose built indoor accommodation.
The cat shelter (pictured right) features 150 cat condos — glass-fronted, ventilated cubicles with separate litter tray areas to house strays. In 2012, condos were also installed in the cat adoption area greatly increasing the quality of life of cats awaiting new homes.
The Thelma Hoult Training and Education Centre allows the Home to host school and community groups to present information on responsible pet ownership. The Centre was named after one of our most generous supporters who believed education was key to improving the lives of companion animals.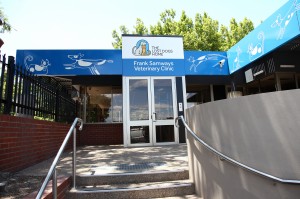 2012 – New veterinary hospital provides advanced animal care and treatment
Businessman Frank Samways left The Lost Dogs' Home $3 million, the largest bequest in our 100-year history.
An animal lover and lifelong owner of Jack Russell terriers, his bequest enabled us to build our new veterinary hospital: the Frank Samways Veterinary Clinic (pictured left).