Happy Tails
Sadly many dogs and cats that come into our care at the Home have been neglected or suffered severe trauma. As a result, these dogs and cats require extra love, care and attention, and often need the support from our veterinary, behaviour rehabilitation and foster care programs. Our staff, volunteers and donors find it so rewarding when they are eventually adopted into a loving, new home. Below are just some of the special dogs and cats that have touched our hearts over the years.
Astro Boy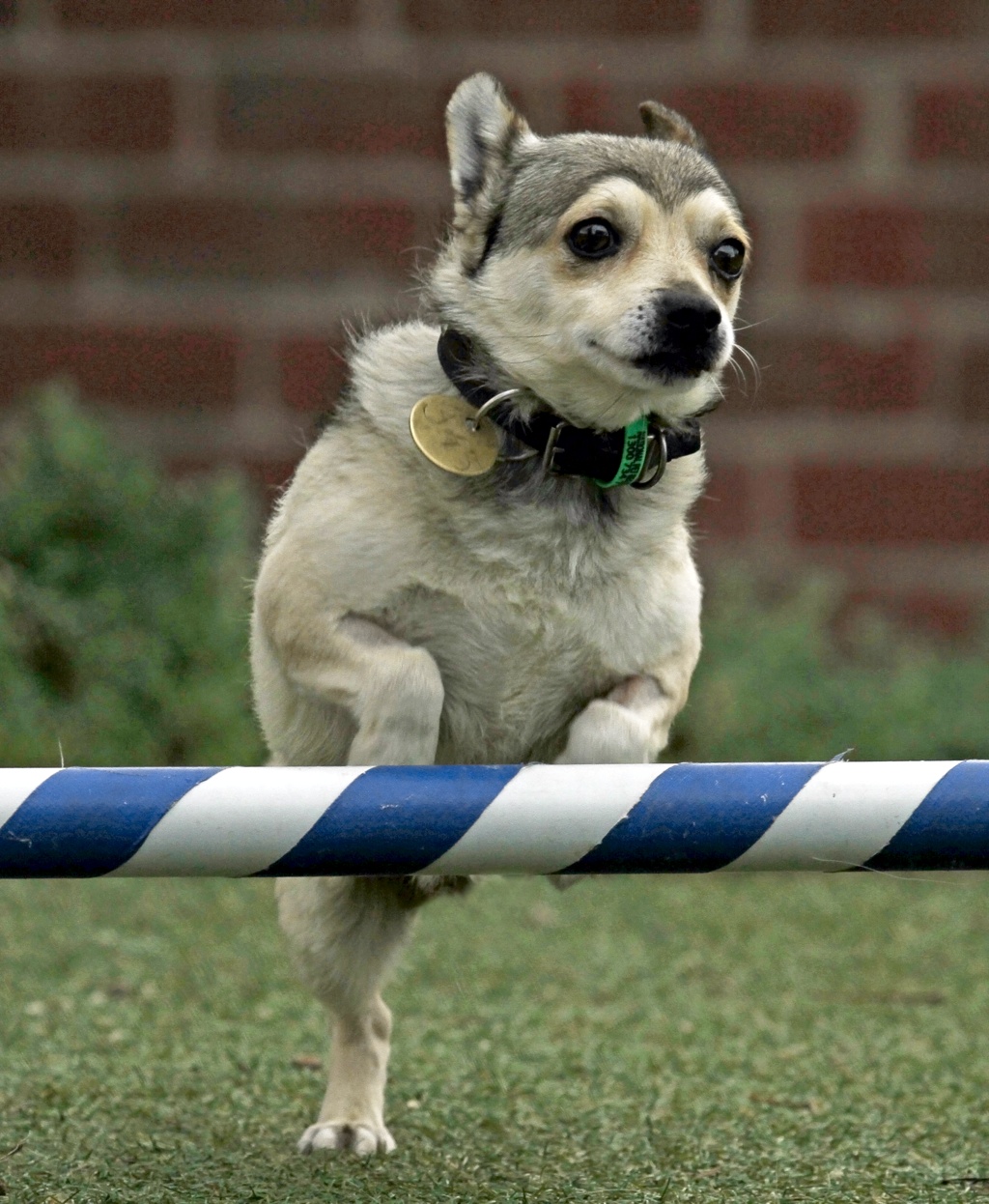 Found in a paddock with no back paw, only painful, protruding bones; little Astro Boy was left to fend for himself, suffering extreme and unthinkable pain. The seven-year-old terrier mix was rushed to the Home in an animal ambulance, where he was quickly admitted to hospital. The injury was causing the little dog so much pain and the leg could not be saved; the only humane thing to do was amputate it. After surgery, Astro Boy was placed in foster care until he had fully recovered. Now called Mighty Mouse, "because he pops his little head out of his bed at night like a cheeky little mouse," this brave little dog has taken his new life on a farm in his three-legged stride. Read more about Astro Boy

Buckley
In one of the worst cases of animal cruelty ever seen by The Lost Dogs' Home, an eight-week old puppy was found with his ears and tail viciously cut off with a pair of scissors. Named 'Buckley', the little border collie mix was given urgent medical treatment and surgery before being put into foster care during his recovery. Buckley's story made international news and the Home was flooded with support from well-wishers and hopeful adopters wanting to give Buckley a new start to life. In the end, Madeline was chosen to give this special pup the love and care he deserves. Now a handsome and vibrant adult dog, Buckley has become something of a mascot to the Home and is a symbol of true courage. Read more about Buckley
Wilbur & Tinks
In a thoughtless act of cruelty, two tiny and underweight kittens were discovered in a box being couriered across Melbourne. At just four weeks of age and not yet old enough to be away from their mother, Wilbur and Tinks were without food and water for almost 24 hours before they were taken to The Lost Dogs' Home. They were both placed into our foster program to gain weight, recover and receive some TLC with foster carer Amber. Courier worker Geoff – who heard their cries for help and saved their lives – came back to the Home a month later to officially adopt them both and give the pair a new start to life. Read more about Wilbur & Tinks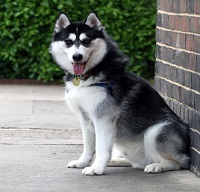 Junior
When an extremely timid 11-month-old Siberian Husky named Junior was brought into the Home, it became clear he needed some serious help. Junior seemed to suffer from agoraphobia (a fear of open spaces) as he became very comfortable within his closure at the Home and was often reluctant to move from the safety of its walls. When no owner came to claim him, Junior was placed into our Behaviour Rehabiliation Program, and staff and volunteers worked with him daily to build his confidence. When he was ready for adoption, we made sure he was placed into a home with a sensitive and patient owner who would continue to help him conquer his fears. Today, Junior is a confident and loving companion who enjoys running around parks and meeting new canine friends. Read more about Junior
Nevada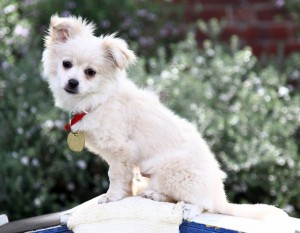 A Maltese mix puppy named Nevada was born with a congenital heart defect, commonly known as a heart murmur. This defect can be fatal, with breathing difficulties and heart failure usually arising within an 18-month period. Without surgery, Nevada was only expected to live to see her second birthday. In a first for The Lost Dogs' Home Veterinary Clinic, open-heart surgery was performed on little Nevada. Taking just under an hour to complete, Nevada's surgery was successful and due to her young age, she received minimal damage from the defect. After making a full recovery and being rehabilitated in the foster care program, Nevada was adopted into a loving family, where she now has a bright and healthy future ahead of her. Read more about Nevada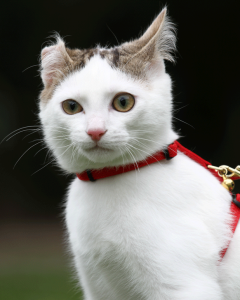 Purrcey
As his name suggests, a stray four-month-old kitten named Purrcey was quite the purr machine when he arrived at The Lost Dogs' Home – despite missing half an ear, having a broken leg and a severely injured pelvis. Staff were aghast at the severity of Purrcey's injuries and suspect the scrappy little guy was the victim of a careless hit and run. His little leg was so badly damaged, vets were forced to amputate it. His ear was sewn up and his pelvis mended, leaving him with a slightly lopsided, yet extremely charming appearance. Purrcey was placed into foster care to recover in peace and quiet.His story stole the heart of his new owner, Helen, and today Purrcey lives happily with his feline sister and canine brother. Read more about Purrcey
Alice & her puppies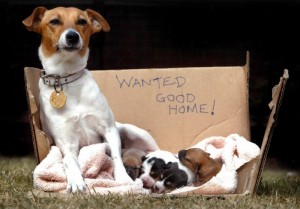 These three Jack Russell Terrier cross puppies were cruelly dumped outside The Lost Dogs' Home in a cardboard box along with their mother.Despite her ordeal, their mother affectionately called 'Alice' by staff, was an attentive and caring mum. After being fostered at the Home for six weeks with their mum, these healthy puppies were desexed and adopted into new and loving homes. Mum Alice was also desexed and now lives in Castlemaine with her new family. They report she is quite a character, very loving and has a lot of fun with her new canine companions.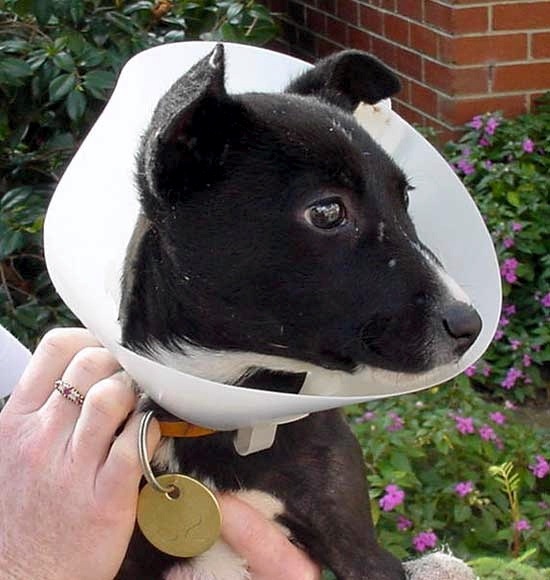 Blackie
Blackie, a Kelpie cross puppy, came into The Lost Dogs' Home after being tied-up in a plastic bag like a piece of garbage and then thrown from a moving car. Fortunately for Blackie, another driver saw this horrific act and stopped to help. When Blackie arrived at the Home, she was suffering from a badly broken leg and some deep cuts and bruising. Our vets worked hard to help mend Blackie's physical wounds and our shelter staff gave her lots of love and attention to mend any psychological scars. Blackie stayed under our care at the Home for several weeks until we felt she was ready to be adopted.It was important to all of us that she found someone pretty special to give her a loving home. Fortunately for us and Blackie, such an owner came forth and Blackie – now named Forrest – is enjoying a wonderful life in Warrnambool.